Society always proposes and imposes with greater force, styles of behaviour, models of thought and a codified aesthetic. It pushes us into easily labelable categories. The human peculiarity of being unique and particular is pushed into pre-composed and pre-compiled systems. Functionalism wants us to be equal, it builds spaces and organizes the world into blocks. Cans. Our eclectic, polygonal and multi-directional nature is closed in an indistinguishable system organized to occupy the minimum space. 
But are we really willing to lock ourselves in a box?

roBOx21 is an interactive installation created by the ROOF videodesign studio, which, with the artificial intelligence technology, captures and processes data from a webcam, translating them into coloured textures inside an aseptic box. A mapped projection is activated with the human presence, revealing a world of sensations and emotions within what is apparently a white wall. The installation aims to explore the human interior, hidden behind an increasingly pervasive cultural homologation. The inner dimension is not only revealed, but it is also at the same time liberated, "made visible", enjoyable by ourselves and by those around us. The visitor's physical body will be the actor and turns into a generator of particles and light trails.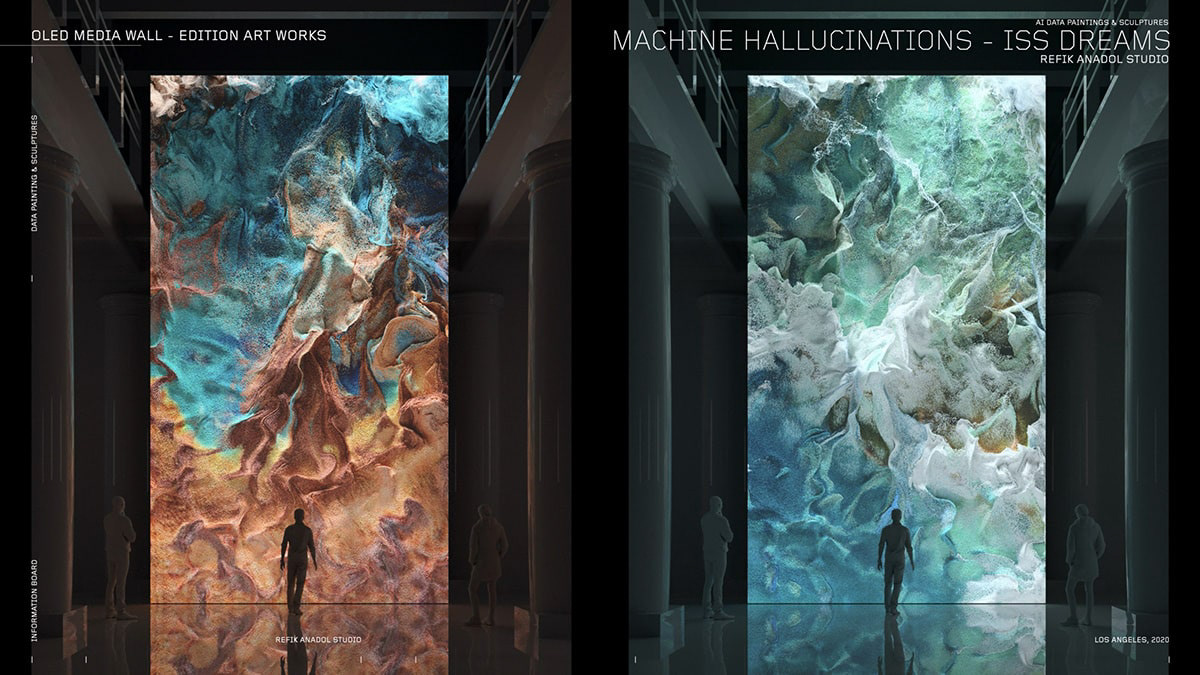 Concept: Mikkel Garro Martinsen 
Notch Designer: Lorenzo Venturini, Mikkel Garro Martinsen 
Interactive designer: Lorenzo Venturini 
Studio: ROOF Videodesign
Software: Notch Builder with Nvidia Video Effects & AR drivers
Hardware: Razer Blade + RTX 2080 Super (eGpu), Razer Kiyo
Client: roBot Festival 2021
Location: DumBo -
Via Camillo Casarini, 19, 40131 Bologna BO
 (IT)
Date: June 2021