The first IMAGs bundle where you can find my IMAGs at -20% off the price.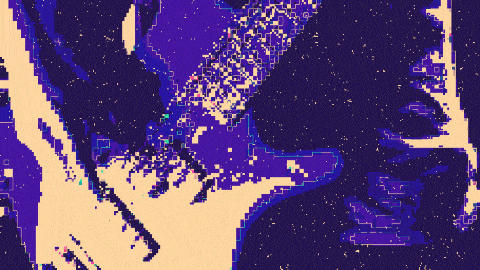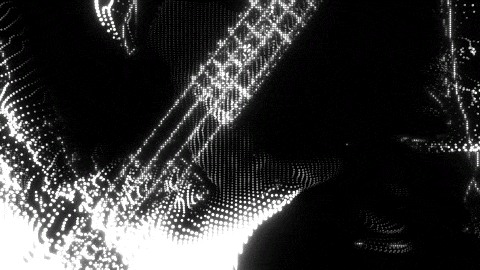 IMAG inspired by the pixel art of indie video games of recent years, the alteration of the image is given by several "Pixellate" that overlap with different blending modes, "Edge Detect" and controls for the resolution.
Like Terminator, this IMAG traces the contours and movements of the incoming videos, thanks to the "Particles System" and the various overlapping effects that highlight the edges of the framed subject.
This IMAG takes up the aesthetics of historical bas-reliefs engraved on bronze. In addition, the edges are illuminated by a "Glow" which is animated by a "Fractal Noise".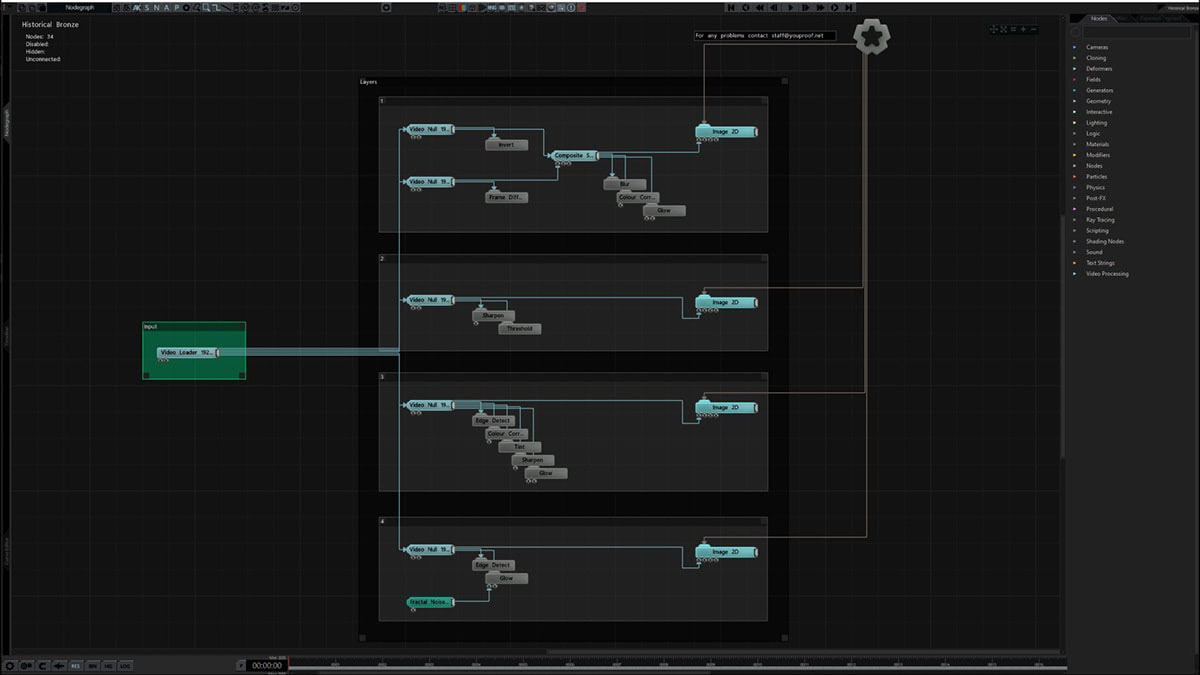 This multitude of cloned spheres allows the IMAG to simulate, through luminance, the depth in space, as if you were using a camera with a depth sensor, such as the LiDAR system.
Combining the wave trap with the cartoon world, this IMAG uses a "Fractal Noise Generator ", altered by various glitches, to modify the incoming video; while the bubbles are generated by a" Procedural System" which tracks the movements of the video.
With references to magic, particularly the will-o'-the-wisp of the fantasy world, this IMAG uses a particle system to produce a field that generates the flames, working on the luminance of the video-in. In addition, there are "Glow" and several "Vector Blur" to make everything more liquid and magical.
Compatible media-servers list:
Disguise, Green Hippo, Touchdesigner, Smode, Avolites, Screenberry, 7th Sense, Pixera, Pandoras Box, Light Act, VYV – Photon, RealMotion, Vertex, Live FX.
IMAG tested on Disguise D3 media-server.
Source footage not included. Insert your own. Play with the fx to get your own look!
Make your video-in look closer to the footage, by using Color Correction to get effect work properly.